Friday 21 August, 2020
Drive to Bremerhaven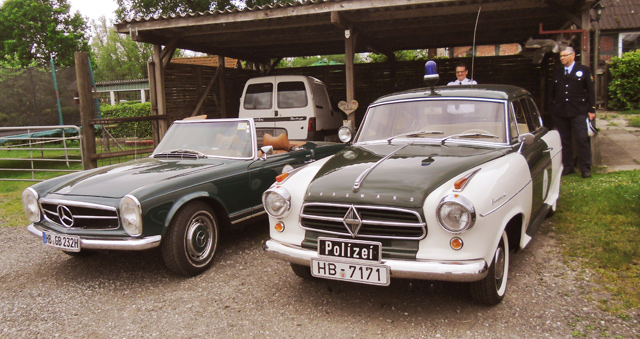 At 12:30pm we start from the parking lot of the Mercedes-Benz factory to the 20th "Sail" to Bremerhaven. The Bremen police will escort us with a Borgward "Isabella" directly to our hotel ship "MS ASTOR".
All those who do not take part in the pre-programme can arrange the morning themselves and, for example, make visits and sightseeing. At 12:30pm they can join the other participants either at the Mercedes Benz plant or at the "Fahrwiese" car park on the A 27 from Bremen to Bremerhaven (after exit 18 "Bremen-Überseestadt"). This is recommended, because Friday will be a strong arrival day for the "Sail".
Bremerhaven is regarded as a seaside town on the North Sea and lies at the estuaries of the Weser and Geeste rivers. Bremerhaven and Fisch used to belong together. In the course of time, however, changes have not stopped at Bremerhaven. Today Bremerhaven can boast the largest connected container transshipment facility in Europe and is the world's largest transshipment centre for automobiles. But Bremerhaven has even more to offer, including the German Emigration Centre, the Klimahaus, the "Zoo by the Sea" and much more.
Sail in Bremerhaven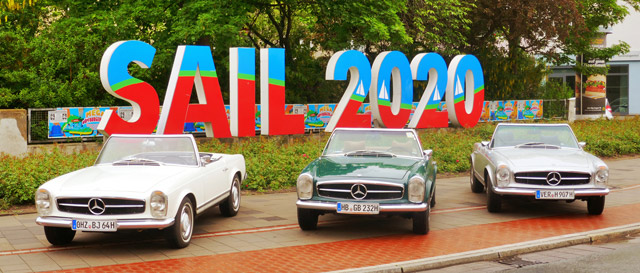 Almost at the same time as our 40th annual meeting the "Sail" takes place in Bremerhaven. The "Sail" is an international sailboat parade, which takes place every five years since 1986 as a recurring big event and attracts many visitors from near and far. This is a first-rate highlight. Therefore we will also organize the annual meeting maritime by booking the cruise ship "MS ASTOR" instead of a hotel, which will be located at the cruise terminal in Bremerhaven.
On board the MS Astor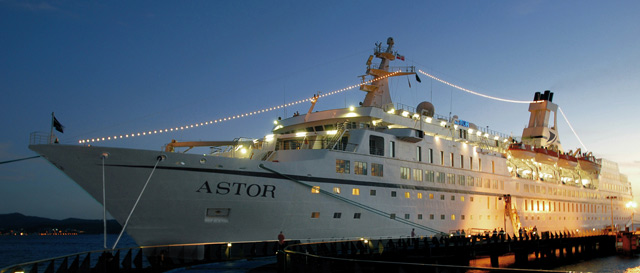 The check-in on the "MS ASTOR" is possible from 3:00pm.
On the ship we will be accommodated and catered for cruise-wise. We are offered up to seven meals. On both evenings the meal takes place at 6:30pm. Afterwards we continue in the ASTOR Lounge with show, dance, music and entertainment. Through our beverage package we get coffee, cocktails and other drinks all day long.
We have reserved staterooms on the Atlantic and Baltic decks. Please book your cabin directly with TransOcean Cruises. Cabin prices and other details can be found below.
Parking at the ship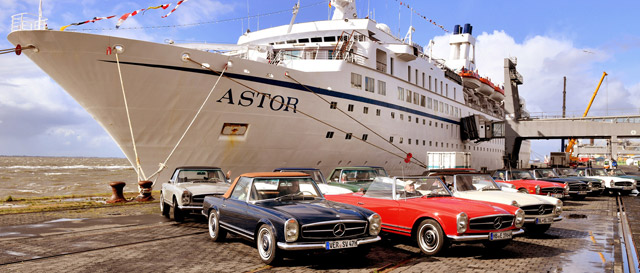 From 10:00am on Friday our parking lot at the Crusader Terminal is open. We expect the guests who arrive there on their own to the ice cream/champagne reception, on the parking deck to park their pagodas.